2019 Gift Ideas from West Coast Craft!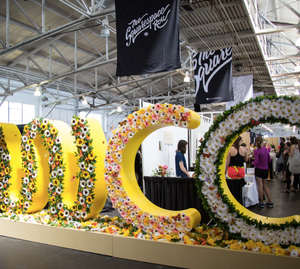 Holiday Gift Ideas! Our Top Ten Favorite Artists from West Coast Craft SF!
Hey Everybody! We had the chance to check out WCC this past weekend in our home town of San Francisco and here are some holiday gift ideas from our top ten favorite brands and artists. Also, come check us out at West Coast Craft in downtown LA on December 7th and 8th! 
- Cleveland
---
1. Mohinders. Hand Made traditional Indian shoes made from water buffalo leather. Old school shoemaking that's beyond comfy and ethically produced. https://mohinders.com
---
2. Casual Seance. The most beautiful jewelry and ceramics designed by the charming Lindsay Rodgers. Nothing cookie-cutter about this wearable art. https://casualseance.com 
---
3. Seven Sundays Studios. Decadent yarn work and furniture layering. Moroccan slippers and leatherwork. It's a vibe. https://seven-sundays-studios.com  
---
4. Corson Beauty. Two sisters, one company and 100% plant-sourced products. Natural and indulgent face care. Watch out, Tata Harper!  https://www.corsonbeauty.com  

---
5. Animal Theory. LA-based illustrator Claire Gallagher's collection includes cards, pins, wrapping paper, and bandanas. https://www.animaltheory.com  

---
6. Apprvl. Handmade bags by Megan Mussari. Naturally sourced dyes grace the entire collection created in NYC.  http://www.apprvlnyc.com   

---
7. Soft Haus. Sustainable cotton candy sweaters and other cloudlike wearables in a rainbow of sweet hues. By the talented Gina Fama Rockinwagner.  https://shop.softha.us  

---
8. While Odin Sleeps. Do you like the movie the Love Witch directed by Anna Biller? You do, well this jewelry is the perfect accessory store to pop into. Beautifully designed and mysteriously becoming pieces by Lauren Lester.  https://www.whileodinsleeps.com  

---
9. DIOSCVRI. Kristin Villatuya & Anna Martinez create beautiful and sustainable pieces with graphic bloc prints by hand in their studio in Oakland. https://www.dioscvri.com  

---
10. KYE INTIMATES. Designer Bonita KYE makes beautiful, comfortable lingerie from dead-stock fabric produced in a 100% solar dependent factory.  https://kyeintimates.com